Scorpio Aluminum Radiators
NEW Scorpio Aluminum Radiator - OUT OF STOCK
*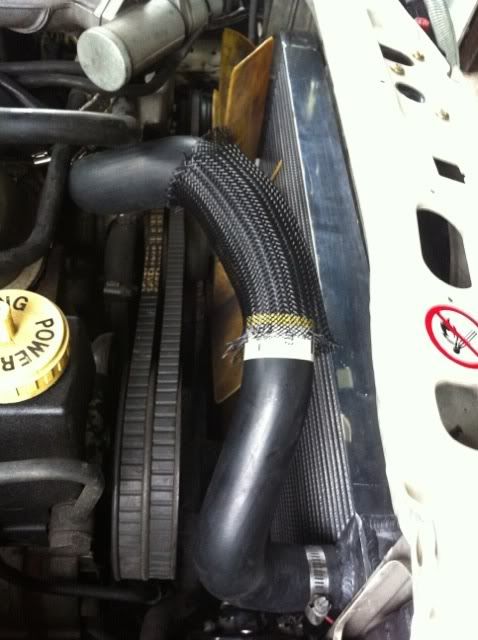 *
Metric bung on right fits standard Scorpio sensor/switch.
Installation photo shown for reference only. Upper radiator hose needs to be replaced with Goodyear Hose # 62125 ( original design of that part number is a lower radiator hose for 1995-2001 Nissan Maxima 3.0 V6 )
Fan shroud can be reattached, but was left off for the photo as you could hardly see the radiator with it installed.
FAQ's
How well does it cool since it is shorter than the stock radiator?
Outperforms the stock radiator. Cooling capabilities will noticeably improve over stock.
I have an automatic Scorpio, what about the transmission cooler in the stock radiator?
Consider this to be a good opportunity to upgrade your radiator as well as trans cooler. Most auto parts stores sell external transmission coolers for under 30 bucks and will work much better that the stock one thats inside the factory radiator.
Between the local parts store and local hardware store you should be able to easily source your choice of hardware for your application. We are happy to assist with supplying any bolt plugs or sensors/switches if you are not able to locate them locally.